Welcome, guest!
New Video
---
Trailer

Fading Gigolo

Trailer

Oldboy

Trailer

The Book Thief
What's on TV in Europe?
---

Два мира


19:10




Komedia TV
---
[Full TV Announce] [TV Programs]
Added Movies

Living on One Dollar
Year: 2013
Country:
USA
Guatemala
Genre: Documentary / Adventure / Drama
Review: How do 1.1 billion people around the world live on less than one dollar a day? Four young friends set out to research and live this reality. Armed with only a video camera and a desire to understand, they spend just 56 dollars each for 56 days in rural Pena Blanca, Guatemala. They battle E.Coli, financial stress, and the realization that there are no easy answers. Yet, the generosity and strength of their neighbors, Rosa, Anthony and Chino gives them resilient hope. They return home transformed and embark on a mission to share their new found understanding with other students, inspiring and challenging their generation to make a difference. - IMDb

Stand-In
Year: 1937
Country:
USA
Genre: Comedy / Romance
Review: Atterbury Dodd is an efficiency expert who believes everything can be reduced to mathematics. He is sent to Hollywood to see whether Colossal Pictures is a good investment. He soon learns that movie production doesn't fit his formulaic mindset. - IMDb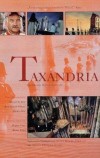 Taxandria
Year: 1994
Country:
Belgium
Germany
France
Genre: Animation / Adventure / Fantasy / Sci-Fi
Review: A young prince is taken for tuition at a seaside hotel but there quickly bores and wanders off to visit a nearby lighthouse. Befriended by the keeper, he learns of a secret world he can see inside the light of the lamp - the world of Taxandria ruled by the dictatorship of the 'eternal present' where all machines, progress and time have been banned. However, a naive but creative printing clerk unwittingly causes a revolution when he upsets a printing press and tries to replace the spilled letters only to have his new words taken for a subversive code. On the run he falls in love with a palace princess, discovers the forbidden art of photography and sets out to fulfill his dream of building a flying machine. - IMDb
De Leeuwenkuil (TV series 2013–)
Year: 2013
Country:
Netherlands
Genre: Family

Spivs
Year: 2004
Country:
UK
Genre: Drama / Comedy
Review: Jack, Steve and Goat are East-End Spivs. They spend their time wheeling and dealing wherever and whenever they can. It's not until Jack and the others get involved with a guy called Villa, and they are landed with a big payday they have been waiting for, when they realise what a mess they are into. At the back of the lorry they have smuggled goods in, they find illigal immegrants. Most of them escape but they are left with 2 kids; a boy and a girl, and have to decide what to do with them...Are they going to look after them and feed them, clothe them, love them, etc. or are they going to leave them on the streets of East-End London. - IMDb
Hibernation
Year: 2005
Country:
UK
Genre: Short / Drama
Review: 1985. A secret tree house. Two children dressed in animal costumes experiment to revive a bee. But they are searching for a way to bring back something much bigger. - IMDb
Who Has a Birthday Today?
---